Sep 1, 2017 at 1:21p ET
Joy Taylor weighs in on the Ezekiel Elliott case and how the NFL has handled it.
Show Transcript
Hide Transcript
– Have you changed any of your views after last night?
– No it was kind of trending towards this direction yesterday. I had a feeling that this was the shoe that was going to drop. For me, the trust is broken. You mentioned the trust between the players and the NFL. The trust between the media, and the public, and the players in the NFL, to me, is broken now. When you put a punishment out like this, we're supposed to assume that you did your due diligence. You have the right people in place, you put together this board to make a decision. And it's looking like they botched it, which was my worst fear. Because now, moving forward, when someone is legitimate, why should we believe them? You messed it up before. So this discredits victims moving forward. Unless you have a–
– Smoking gun.
– –gang of witnesses and a smoking gun. A video, or pictures, or an arrest. Why are we to believe that it happened? And that's what the NFL didn't understand going into it. The messing up this investigation, that is the repercussions of it. The only thing worse than domestic violence or abuse is being accused of it when you haven't done it.
More Undisputed Videos
The trust between the media, public and NFL players is broken because of Ezekiel Elliott case, Joy Taylor says
15 mins ago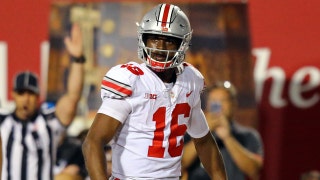 Joel Klatt explains how Ohio State vs. Indiana was like Mayweather vs. McGregor
1 hr ago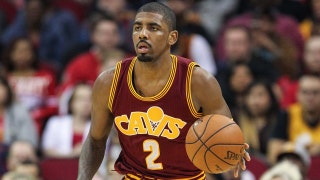 Skip: Kyrie Irving has embraced the opportunity to show he is more clutch than LeBron
1 hr ago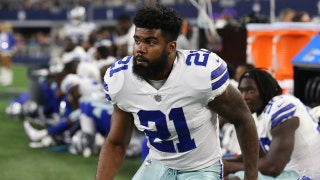 Skip thinks Zeke will play Week 1 after NFLPA cites 'league-orchestrated conspiracy'
3 hours ago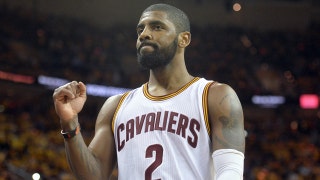 Skip says the Celtics humiliated the Cavaliers in Kyrie IrvingIsaiah Thomas deal
17 hours ago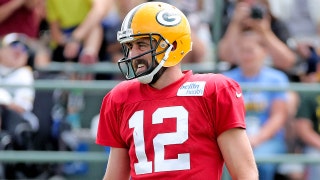 Shannon: 'It's a huge, huge deal' Aaron Rodgers said Colin Kaepernick should be playing
1 day ago
More Undisputed Videos
»