Aug 31, 2017 at 11:57p ET
The FOX College Football crew previews UCLA's opening week game with Texas A&M.
Show Transcript
Hide Transcript
– Sunday on Fox a little SEC-Pac-12 meeting at the Rose Bowl.
– Yeah.
– It's hot in Stillwater tonight. It's gonna be hot in Pasadena.
– Can we keep our jackets on?
– This is a guy–
– Yes.
– This is such a great non-conference matchup, and really the biggest storyline for me is the coaches. Both coaches on the hot seat. You look at UCLA. Jim Moore, the last two seasons, he's 12 and 13. And then Kevin Sumlin at Texas A&M. Each of the past three years he was eight and five, but he can't seem to finish off the season in the second half.
Couple key players to keep an eye on. Josh Rosen is back from injury for UCLA, their quarterback. They're gonna go as far as he takes 'em. And then Christian Kirk for A&M. He is the most dynamic playmaker in all of college football.
HOST: Don't be trying to fire coaches, OK? It's week one.
– I'm not firing–
– Hey–
– Week one.
– — win. You win, and you see– keep your job.
– OK. All right. OK.
More College Football Videos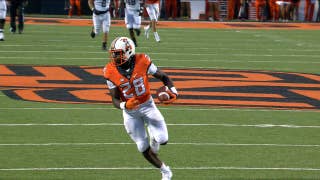 Oklahoma State opens 2017 with 59-24 win over Tulsa
15 mins ago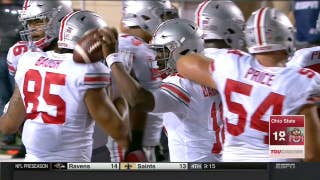 Ohio State avoids upset, beats Indiana 49-21
1 hr ago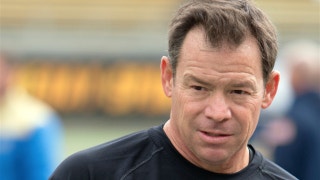 The FOX College Football crew previews Sunday's big game between UCLA and Texas A&M
2 hours ago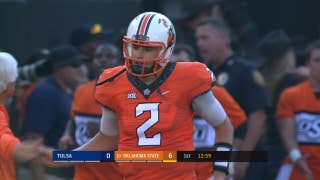 Mason Rudolph connects with Tyron Johnson for 44-yard touchdown pass
2 hours ago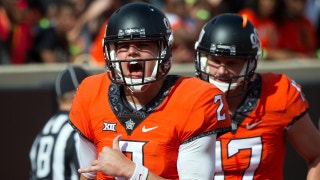 Mason Rudolph talks with Joel Klatt about OSU's high expectations in 2017
5 hours ago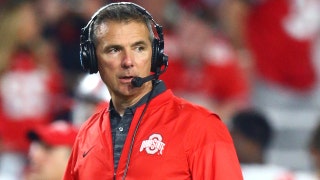 Colin's 4 reasons why Ohio State will win the National Championship
6 hours ago
More College Football Videos
»