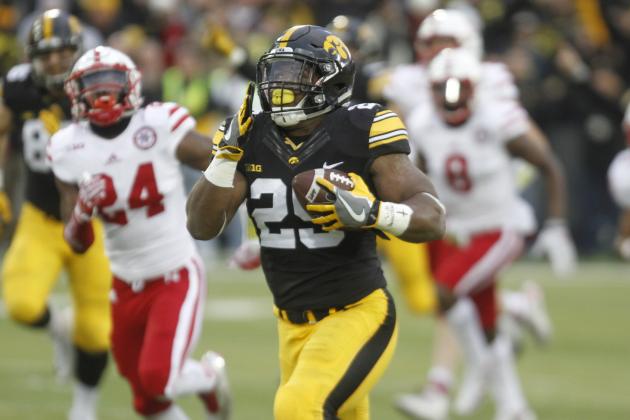 Matthew Holst/Getty Images
Iowa 40, Nebraska 10—Final
It was a dominating effort for Iowa on the ground as it rushed for 264 yards in the 40-10 victory over Nebraska. The seniors were honored before the game, and two of those seniors were instrumental in their home finale. Running back LeShun Daniels Jr. rushed for 158 yards and two touchdown on 29 carries, and quarterback C.J. Beathard threw for 144 yards and three touchdowns.
Nebraska needed a win to stay alive in the Big Ten West, but the loss allowed Wisconsin to clinch the division before its game with Minnesota on Saturday. Tommy Armstrong Jr. entered the game with a hamstring injury, and that likely had an effect on him in this game. He was just 13-of-35 passing for 125 yards, and the Hawkeyes defense limited him to just 13 yards on the ground.
Nebraska closed the lead to 26-10 early in the third quarter, but two fourth-quarter touchdowns allowed Iowa to put the game away with ease. With the win Iowa finished the regular season 8-4, and it will have an opportunity to build more momentum with a bowl victory. Nebraska fell to 9-3 with the loss, but Armstrong and Co. can finish strong as they await their bowl destination.