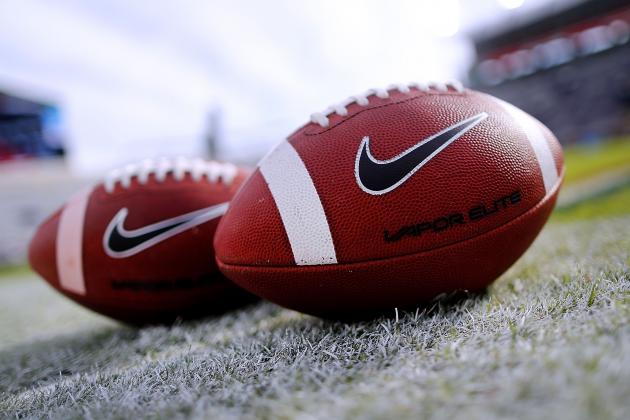 Jonathan Bachman/Getty Images
Division III football powerhouse Mount Union had its NCAA-record 112-game regular-season winning streak snapped on Saturday with a 31-28 loss against John Carroll.
John Carroll University tweeted out video of the players' reactions after the game went final:
Pandemonium in Alliance! #webeatmountpic.twitter.com/DuDzH3sUkg

— John Carroll U (@JohnCarrollU) November 12, 2016
In addition to stopping Mount Union's run of dominance, John Carroll's victory also secured the program's first Ohio Athletic Conference championship in 22 years and earned an automatic bid for the Division III playoffs.
Per ESPN.com, Mount Union's loss dropped its record to an astounding 222-2 dating back to 1994. The Purple Raiders won 110 straight games from 1994 to 2005, with a loss to Ohio Northern being the only regular-season blemish in 22 years prior to Saturday's defeat.
John Carroll quarterback Anthony Moeglin threw the game-winning 24-yard touchdown pass to William Woods with 39 seconds left in the fourth quarter. The defense was fantastic in the win, sacking Mount Union quarterback Dom Davis seven times and holding running back Bradley Mitchell to 53 yards on 18 carries.
While the loss will leave a sour taste in Mount Union's mouth, the Associated Press (via USA Today) did point out the team, which owns a 9-1 record this season, is likely to get an at-large bid for the playoffs.
The Purple Raiders are the defending Division III national champions and will presumably enter the playoffs as the favorites to repeat based on their stellar track record. Saturday's loss just gives the rest of the country a reason to be optimistic that the field is wide open for a new champion to be crowned.