Aug 31, 2017 at 4:00p ET
Romelu Lukaku makes it 3-0 against Gibraltar.
Show Transcript
Hide Transcript
ANNOUNCER: Meunier with the cross– Lukaku. Three in four minutes.
[CROWD CHEERING]
And Belgium, tearing Gibraltar apart. Lukaku bided his time and when it came, he took his chance.
[CROWD CHEERING]
So simple. Already those Gibraltar legs look a little tired and the minds as well, maybe. And that is not a good state to be in. Not when you're playing a team with this potency.
More Soccer Videos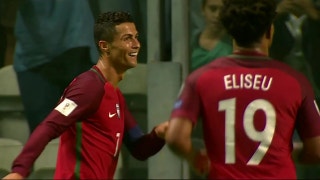 Watch Cristiano Ronaldo score a dazzling hat trick for Portugal | World Cup Qualifying Highlights
15 mins ago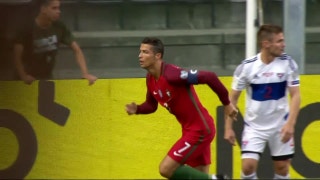 Watch Ronaldo's hat trick to pass Pele on the all-time international goal scoring list
2 hours ago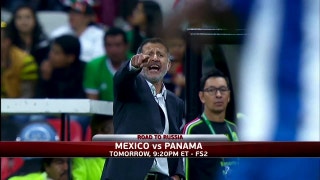 Breaking down Mexico's quest to secure a World Cup spot against Panama
3 hours ago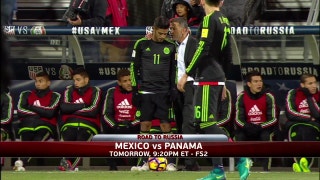 Mexico can secure a World Cup spot against Panama
4 hours ago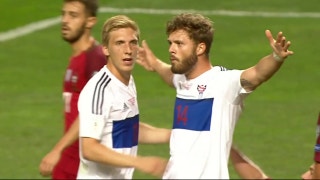 Baldvinsson scores for Faroe Islands vs. Portugal | 2017 UEFA World Cup Qualifying Highlights
5 hours ago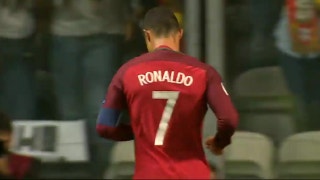 Cristiano Ronaldo scores hat trick in Portugal win over Faroe Islands
7 hours ago
More Soccer Videos
»