Aug 30, 2017 at 5:25p ET
Colin Cowherd offers up his take on the Washington Huskies football team going into the 2017 season.
Show Transcript
Hide Transcript
– There's a bunch of crappy games. Most of these games are awful. But tomorrow, Ohio State plays Indiana. And then Friday, on this network, Washington plays Rutgers. There's a very strong likelihood, those are two of the four teams that are going to make the final four.
I have Ohio State winning the national championship. Indiana will push back a little, won't be able to move the ball, though, because Ohio State's defensive front is loaded, full of NFL guys. And Indiana's offensive personnel isn't a bunch of NFL guys. OK. Ohio State's got a senior returning quarterback, the best game coach in the country, tremendous defensive front, and a very workable schedule.
The following night on FS1, Washington faces Rutgers. Washington is the most underrated team in the country. They were number one in the Pac-12 in defense, number one pass defense, number one in total defense. They return everybody that matters in their front seven and their second-best safety, good corners.
Their defense is loaded. And in the first nine games, they face no offense that will move the ball on them, outside of perhaps Oregon. Rutgers, Montana, Fresno State, Colorado, Oregon State, Cal. Maybe, maybe, maybe Josh Rosen, UCLA, in about week seven can move the ball.
Washington, never forget, held Alabama to 57 yards passing. OK. If it wasn't for a late interception end of the first, that game with Alabama, it was physical. They couldn't move the ball. Washington couldn't move the ball.
Their schedule is unbelievably workable. They will be a 20-point favorite six times. They return their quarterback, two great running backs, two really good receivers, their offensive line, all their front seven, a weak schedule. They are virtually guaranteed to be one loss or no loss in the Pac-12 Championship.
So Ohio State plays tomorrow on another network. Watch them, watch their defensive front. Washington plays Friday on this network, and they're going to win a lot of games. They're going to– and they have one of the best coaches in the country and their schedule's very home tilting. They don't have to play USC, which is a huge break for them.
More The Herd With Colin Cowherd Videos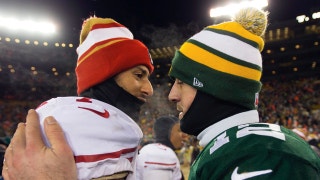 Colin Cowherd reacts to Aaron Rodgers speaking out about Colin Kaepernick's protest
6 hours ago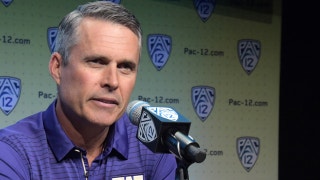 Here's what to expect from Washington Huskies football this season
8 hours ago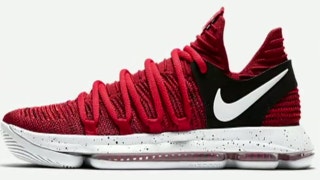 Kevin Durant's new Nike shoe is inspired by cupcakes
10 hours ago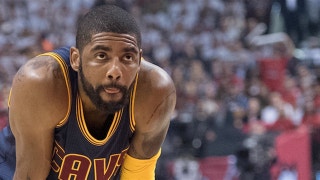 Cavaliers fans or Celtics fans: Who gets angrier if the Kyrie Irving trade falls through?
10 hours ago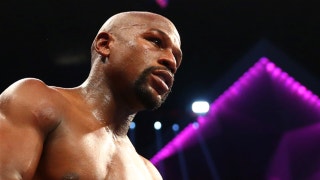 Floyd Mayweather is the Iowa football of boxing – Doug Gottlieb explains
11 hours ago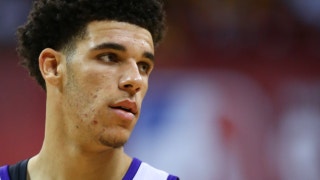 5 things Vegas is telling us about the upcoming NBA season
12 hours ago
More The Herd With Colin Cowherd Videos
»