Aug 31, 2017 at 7:56p ET
Jeff Hammond breaks down where each driver stands on the playoff bubble with only two races remaining.
Show Transcript
Hide Transcript
– I think we should play a little game called Emoji Analysis right now. Jeff, I know this is the first time–
– First time.
– –that you're playing this game. It's a lot of fun. On the left-hand side are all the emojis. On the right-hand side are all the drivers that are on the bubble to make the playoffs this season. So using the emojis, I want your opinion on their chances to get into the playoffs, starting this weekend at Darlington.
– Well, tell me something? Do you all believe in unicorns?
– No
– Because I don't either, and that's what's going to happen here as far as Daniel Suarez is concerned. He is not going to do it. He's a great kid, great season, but it's not going to work for him. Eric Jones, another Toyota driver, he had his heart broke basically a couple weeks ago when he didn't wind up winning at Bristol after leading a bunch of laps. Unfortunately for him, he's going to have his heart broke. He's not going to make the playoffs.
– Two other guys on the outside looking in, Joey Logano and Clint Bowyer. What do you got for them?
– Let's see if we can find something that kind of represents what's going on here. Here it is. I'm looking at, you've got to get the stars to align if Joey Logano wants to wind up making the playoffs because right now, it's not looking really good.
– And Clint Bowyer?
– Oh, Clint Bowyer? Well, Clint, I hate to do this to you, but he's been on a roller coaster ride all year long. He's been up. He's been down. He's been up. He's been down. Three second-place finishes– hey, I don't know which way he's going to be this week or next week.
– I get motion sickness. I wouldn't want to be on that roller coaster.
– These are the drivers on the outside looking in with two races to go. Bottom line, the drivers right now that are on the positive side of the cut line. What do you think, starting with Jamie McMurray?
– Well, with Jamie McMurray, you can call it thinking or you can call it confusion. Right now, I'm not too sure which one this group is doing, because they show up at the racetrack. They qualify fast. They can't close the deal. And if they want to wind up make the playoffs, they've got to do a better job over the next two races.
– What about this guy, Matt Kenseth? He's been putting up some big numbers in recent weeks.
– You know, I've been waiting to say this for a long time– show me the money. That's right. Show me the money. This man, he's a former champion. He's done it all. I look for him to make the playoffs, and he's going to be a threat because I believe he can have a year just like Jimmie Johnson did in 2016, as well as Tony Stewart. Watch out for him. He is getting ready to light it up.
– Sophomore driver Chase Elliott, where does he stand? Plus 69 right now, Jeff.
– Well, plus 69, but the problem is the whole organization, as far as Hendrick Motorsports, hasn't performed well. So I'm a little bit worried about what's going to happen over the next two weeks. So basically, don't look. Don't look, Ethel.
– Good job, Jerry Maguire. You did a great job– first time, Emoji Analysis. Show me the money.
– You want to say it again, Jeff? Show me the money?
– Show me the money.
More Race Hub Videos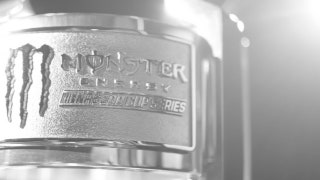 Take a look at the massive new championship trophy for the Monster Energy NASCAR Cup Series
1 hr ago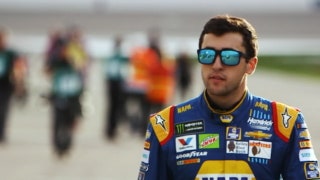 Expectations for bubble drivers heading into Darlington
5 hours ago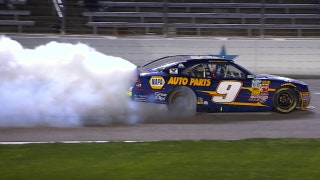 Chase Elliott will pilot the No. 9 in 2018 while William Byron takes over the No. 24
13 hours ago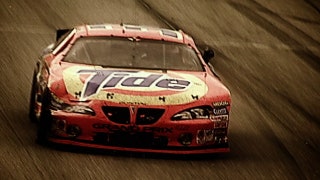 NASCAR prepares for Throwback Weekend at Darlington Raceway
1 day ago
Here's how NASCAR drivers filter out their haters on social media
1 day ago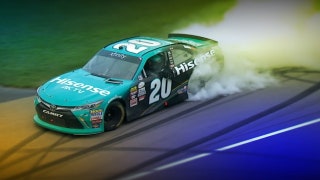 Should Cup drivers be allowed to race in the Xfinity & Truck Series?
2 days ago
More Race Hub Videos
»