Jan 18, 2018 at 12:54p ET
In his discussion with Skip Bayless and Joy Taylor, Shannon Sharpe reflects on the slumping Cleveland Cavaliers, revealing that LeBron James is facing a critical obstacle that Michael Jordan never had to overcome.
Show Transcript
Hide Transcript
– All I'm saying is this. Name the time that Michael Jordan beat a team in the finals that had three of the top 15 or four of the top 15 players assembled on it. You can't tell me because no one has ever done that. That's what the LeBron is up against.
Skip, you need to stop with this bull job to– you keep saying, oh, he's the best player. He's the best player. The best player is never going to beat the best players. You know that. I know that. So stop trying to shake.
Look, why are you so jealous? Why are you so hurtful about LeBron is trying to accomplish?
– Jealous? I'm not jealous. I'm just spitting facts.
– Oh, now, you spitting facts!
– So these are facts. I'm not fabricating anything because I got some facts. I got some numbers here.
So the Cleveland Cavaliers led by the best player on the planet have now played, in their last 10 games, they've lost eight times. Eight out of 10 they've lost. And in those 10 games, LeBron James, in the second halves, is minus 61, minus 61. That's– that's the sixth worst plus-minus in the whole league in the second halves of those last 10 games.
– OK.
– And I kept telling you all year, why is he playing the most minutes in the NBA? And all of a sudden, they're trying to scale back his minutes because he keeps hitting the wall in all these second halves. When they need him the most, he's not there for them. He's averaging 8.8 points per game in all those second halves of the last 10 games, and they've lost eight of them.
That's just wrong. He's better than that. They need him to be better that. They need him to pace himself.
– He's playing all these minutes because they have to win.
– No.
– He doesn't have the luxury of having a Steph Curry. He doesn't have the luxury of having a Klay Thompson, or a Draymond Green. So if he has a chill night like KD had last night, the other two, the second and third– it's a great luxury to have, to have a third best player can go get your 38, can go drop 50, can go drop 60, your third best. That's a great luxury to have when you're number one is having an off night. Because KD had an off night last night. And Klay go and get 38.
– I don't care about Golden State. I care about Cleveland, which should be the favorite to win the Eastern Conference. Right?
– They still are.
– And they've lost eight out of 10 games.
– I don't care if they lost all 10 of them.
– And I'm looking at what would happen in these games. Like, LeBron kept playing early in the year like they'd be blowing out Orlando. They're playing Orlando at home tonight. And he would play all the way to the end. He's just stuffing the stat sheet. Because I'm telling you, he's realized the only way he's going to catch Michael Jordan is to pile up regular season numbers.
– Skip, he had–
– He's going to put them up.
– They play in Orlando. They had a 20-point lead to start the fourth quarter. LeBron sits down for two minutes. It's down to 12. It's down to 10. It's down to 8. Skip, you make it seem like they up 35 and the man was playing in the last five minutes of the game. You know they–
– It's just wrong. It's wrong.
– Skip, they had a 22-point lead, and they lost.
– They won 18 of 19 games earlier this year. That's pretty good, you know?
– It's pretty good, Skip.
– In all those games, he is leading the NBA in minutes played, through all that stress.
– Skip, he had–
– He is piling up numbers so Shannon Sharpe can come in here the next morning and say, he's averaging blah, blah, blah, blah, blah. He's having his best year ever. Well, at what price?
More Undisputed Videos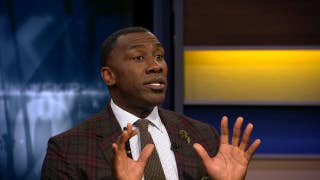 Shannon reacts to the 'nothing burger' that is Tom Brady's reported injured hand
1 hr ago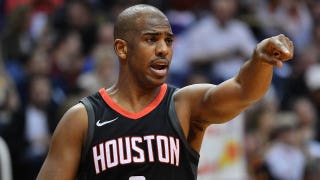 Shannon Sharpe reveals why Chris Paul should've been suspended after the Rockets – Clippers incident
2 hours ago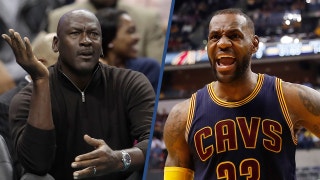 Shannon Sharpe reveals a critical obstacle LeBron James is facing that Michael Jordan never had to overcome
4 hours ago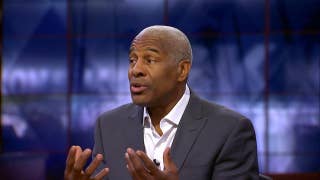 Everson Walls shares his phone call with Saints safety Marcus Williams
1 day ago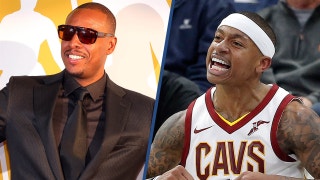 Shannon Sharpe on Paul Pierce saying that Boston only wanted to honor Isaiah Thomas due to 'guilt'
1 day ago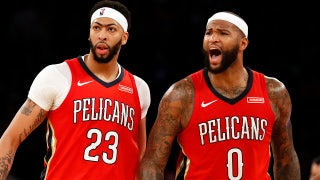 Shannon Sharpe on Pelicans' Davis and Cousins: 'It'll be a dog fight dealing with this team because of these two'
1 day ago
More Undisputed Videos
»