The Dolphins' charter plane returned to South Florida around 5 a.m. on Sunday morning. Thirteen hours later, Adam Gase was still at work, trying to catch up on his normal day-after-game review of their 34-13 win over the Jets. At the same time, the Patriots were beating the Broncos in a game that was directly beneficial to the Dolphins' postseason hopes. But Gase insists he wasn't really paying close attention.
"We are focused on [our work]," he says. "You always have games on in the background. But I don't sit here and have one particular game on."
For weeks, the word out of the Dolphins' locker room has been that players are demurring to talk about postseason possibilities, often invoking the trite "one game at a time" cliché. But here they are, at 9-5 and tied for the fourth-best record in the AFC, with two clear paths to the playoffs: win at Buffalo and at home against New England; or, win one of those two games, and hope that the Broncos lose either at Kansas City or at home against Oakland.
Miami has made the playoffs just once in the last 14 years—in 2008, when Tom Brady tore his ACL in the season opener. Gase, in his first season as the Dolphins' coach, has a pretty good chance of changing that. That's the validation you want in Year 1, right? To show your players, your locker room and your front office that your approach works?
Gase shrugs.
"I go off what I learned under Coach Saban," he says. "If you stick with your process, and do it right enough, then you will get the results you are looking for."
Gase began his coaching career working for Nick Saban at Michigan State as an undergraduate assistant and then followed him to LSU. Gase, who is fiery and rarely satisfied even after wins, has had plenty of other coach and player influences too. (One example: Peyton Manning's radar for knowing everything that's going on around him and his team). But here's one thing that really stands out about Gase in his first season as a boss: The 38-year-old is both a skilled play-caller and a leader of the entire 53-man roster, possessing a no-nonsense edge in his personality that coaches many years his senior struggle to maintain.
Every year, teams looking to hire new coaches must answer this question: Do you go for the up-and-coming coordinator who will make an impact on the field, or someone with proven success as a team CEO who can change the team culture? Gase, to the Dolphins' delight, has been both. In Week 1, he sent a message to Jay Ajayi, the presumed starter at running back who was dropped on the depth chart for poor play and a bad attitude. (Ajayi responded by already rushing for 1,000 yards this season.) After the team dropped to 1-4 with a loss to the Titans, Gase called out the offensive line and, two days later, cut three linemen, all of them recent third- and fourth-round draft picks. "He cut three people—three draft picks—right after games," guard Jermon Bushrod says. "If you can't get the message after that … then you won't get the message."
Last month, Gase cut defensive lineman Leon Orr during practice after finding out about his drug possession charges. "We're in the middle of the season," Gase said then. "We have priorities, and this is the No. 1 priority. If guys have other priorities, then they can go about their business somewhere else."
Not much about this season has been easy for the Dolphins, not even their victories, which is why Gase deserves credit for piloting them through the rough patches. Pro Bowl center Mike Pouncey played only five games before being placed on season-ending IR with a hip injury. Defensive starters Reshad Jones and Koa Misi have been out since October. And Ryan Tannehill is now limping around the locker room with a cast on his left leg after partially tearing his ACL and MCL in Week 14. The team is still waiting to see how his body responds before ruling him out for a possible postseason return. "Everybody has told us the same thing," Gase says, "that we have to wait right now." But in the meantime, Gase must try to win with back-up QB Matt Moore.
Saturday night's game was a reminder that, regardless of who is at quarterback, Gase seems to know the right notes to hit. Remember the Rams game last month? Gase wasn't pleased with the performance of the offense, which was held scoreless until midway through the fourth quarter. But he didn't back off his aggressiveness. With a chance to tie the game with a field goal in the final two minutes, he instead trusted Tannehill to sling his way downfield for the game-winning touchdown, extending what would become a six-game win streak after that loss to Tennessee.
Gase showed a similar belief in Moore this past weekend. The Dolphins, who were trailing 7-6 late in the second quarter, stopped the Jets on a fourth-and-1 near midfield. That's when Gase decided he'd had enough of "sitting back and trying to throw quick." Stop being so conservative, he thought. So on a third-and-9, he asked his back-up QB to throw a deep post route to Kenny Stills. The result was a 52-yard touchdown.
"It was time for it. … From there, we just kind of took over," says receiver Jarvis Landry, who later scored a 66-yard TD. "He's witty. He's different."
Different, yes, and precisely the change the Dolphins needed.
This article originally appeared on SI.com.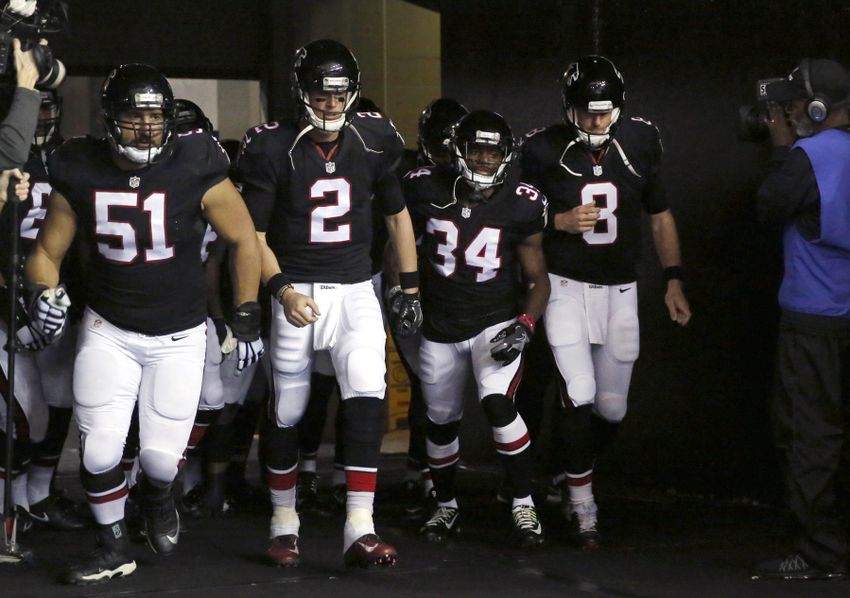 gallery:
NFL Week 16 power rankings