Oct 11, 2017 at 4:44p ET
Cris Carter is concerned that Pittsburgh Steelers quarterback Ben Roethlisberger might be reaching the end of his career.
Show Transcript
Hide Transcript
– Jenna, this is Ben Roethlisberger. Ben's a crybaby. Ben's an attention seeker. He's been this way for a long time.
People with his injuries– Now, Ben– you talked about the deep ball. Another thing that Ben does that's special is buy time in the pocket. Now, Ben is a warrior. He will sit in there and get hit, but also after the game Ben will let you know how many injuries he's got. Oh, they had to shoot me up for this one. Oh, I didn't think I was going to be able to play. Now, we've been covering Ben really close for a long time. So, this is something that we know. This is not new.
This locker room, they do have a problem. I don't believe it's with the quarterback and what he said. They got a number of problems because their money. They paid the wide receiver, all right. He's the highest paid wide receiver. He's done what he wanted to do on the field, off the field, the Facebook Live video. Hell, Bell's been a high performer. He hadn't got paid.
The quarterback talked about quitting last year. So those are real issues. Tom Brady is saying, I want to play five more years. His wife says he should quit. Ben said last year, I'm thinking about quitting. So, don't come back and tell me, I'm one of the greatest ever one day, and another day you thinking about quitting. You need to be more consistent.
More First Things First Videos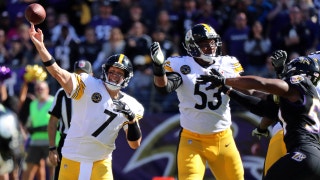 Is this the beginning of the end for Ben Roethlisberger?
2 hours ago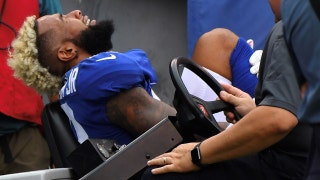 Cris Carter explains why Odell Beckham's injury can be a good thing
2 hours ago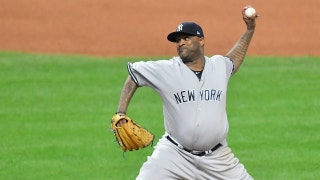 Nick Swisher gives his expectations for CC Sabathia in Game 5 of the ALDS
3 hours ago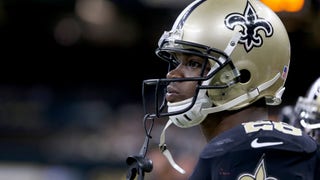 Nick Wright breaks down the Adrian Peterson trade to Arizona
9 hours ago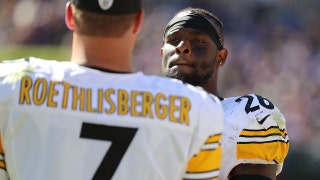 Cris Carter explains why he thinks individual agendas are dooming the Steelers
1 day ago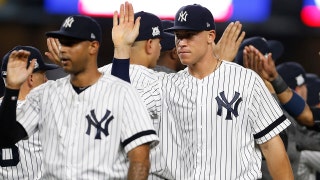 Nick Swisher: Yankees need to cash in on momentum shift in ALDS
1 day ago
More First Things First Videos
»