Dec 12, 2017 at 8:39a ET
Reflecting on Carson Wentz' season-ending ACL injury, Cris Carter reveals to Nick Wright and Jenna Wolfe how the Philadelphia Eagles can make it to the Super Bowl with backup QB like Nick Foles.
Show Transcript
Hide Transcript
– This is the problem I think you have with your theory is that, we've already played 13 games. It's not as if we have to play the whole season. It's not like Ted– Teddy Bridgewater last season, where they had to trade for Sam Bradford. They got 11 wins, bro, in the back pocket. They got the best record in pro football. They only need two more wins to be the one or the two seed. So me, my optimism is based on they have to be the one or two seed. And it just happens to be a very, very odd year that potentially, the number one or two seed, they're playing with the backup quarterback in Case Keenum. And at the Vikings. Because I believe that the Vikings are the only team in the NFC that can be the one or the two besides the Eagles.
So if that is the case, do I believe that Nick Foles can beat the Vikings, the Saints, the Panthers, the Rams in Philadelphia? I believe this. And the reason why is because I've seen him play enough football. Now there's people out there that doubt Nick Foles. But those are the people that must have watched all the video when he played with Jeff Fisher as a quarterback. Now the only quarterback that's been good with Jeff Fisher is, God rest his soul, Steve McNair. The rest of the quarterbacks, just look at them. Look at last year's top pick. Jared Goff under Jeff Fisher. We had already put the bust label on him. I mean, the Coach McVay saved his career.
– Right.
– That was Jeff Fisher. Look at all the other quarterbacks under Jeff Fisher. Look at the Vikings backup. Case Keenum. The reason why, Jenna, why we were doubting him. You were like, I like Case Keenum. Put Case Keenum. Make him a starter. Why they got him on a short–
– I preached it, Nick. Didn't you remember when I preached it?
Why Why they got him on a short leash? Because we got all that video when he was the coach– when he– when his coach was Jeff Fisher.
– Right.
– So, now, Nick Foles, people want to forget how successful he was. You know, in Philadelphia.
– Right.
– You know, so, under Chip Kelly's system, which Doug Peterson adopted a lot of Chip Kelly's system and kept it into place. So, given that this is a very odd year. Given that I don't think Dallas or and Dak, I don't think Aaron Rodgers and Green Bay. No. Those teams aren't going to be there. This is the year that you can have a backup. And I believe that the Eagles would be able to pull that off.
More First Things First Videos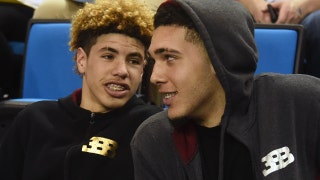 Nick Wright reacts to LiAngelo and LaMelo Ball signing with Lithuanian pro team Prienu Vytautas
4 hours ago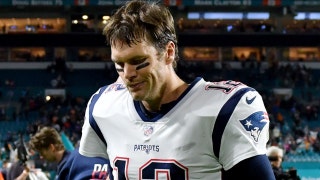 Nick Wright breaks down what went wrong for Tom Brady and the Patriots in their loss to the Dolphins
7 hours ago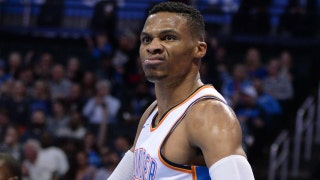 Only 1 player separates Westbrook, Melo & PG13 from being the three least efficient NBA shooters
8 hours ago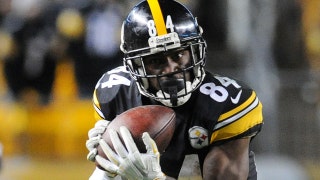 Cris Carter explains why Antonio Brown and other star wide receivers should not be the NFL MVP
8 hours ago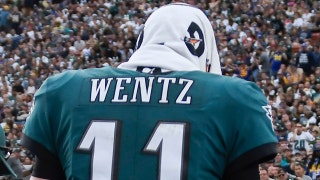 Cris Carter reveals how the Eagles can make it to the Super Bowl without Carson Wentz
9 hours ago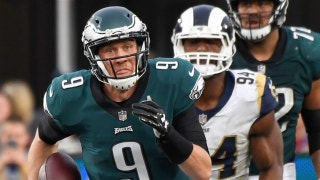 Cris Carter explains why the Eagles aren't necessarily finished if Nick Foles has to start in Philly
1 day ago
More First Things First Videos
»