Dec 12, 2017 at 9:36a ET
In his conversation with Greg Jennings, Nick Wright and Jenna Wolfe, Cris Carter explains why Antonio Brown who leads the NFL with 99 receptions is not deserving to be the MVP.
Show Transcript
Hide Transcript
– Go ahead.
CRIS CARTER: But the reason why you don't make a wide receiver, all right, the MVP is because you can do this without him. Calvin Johnson did the same thing or even better. His team was 4 and 12, all right? Wide receivers is a position that is contingent upon other things, running game, offensive line, the quarterback play, the other wide receivers. It's contingent on so many things.
So it's not the most valuable. Like, New England last year, without their best receiver, Gronkowski, they won the Super Bowl. You can say, well, he was– he is the number one wide receiver on the team. You can play great football without a wide receiver having dominant nu–
JENNA WOLFE: Well, with that argument, what other position, besides quarterback, would you say would be deserving of a– what other position could be deserving?
– Any defensive player that's going to have an amazing year, all right? You can't say position, defensively. You can say anyone. That's either interceptions, or sacks, or tackles. You break the NFL record in tackles. Offensively, it is an offensive world that's made for the quarterback. So the only way I'm going to win, either the quarterbacks or, maybe, a running back. That's it! But I'm fine with that. That– I'm OK with that.
More First Things First Videos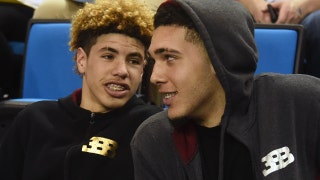 Nick Wright reacts to LiAngelo and LaMelo Ball signing with Lithuanian pro team Prienu Vytautas
4 hours ago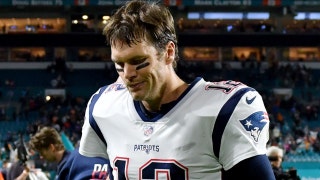 Nick Wright breaks down what went wrong for Tom Brady and the Patriots in their loss to the Dolphins
7 hours ago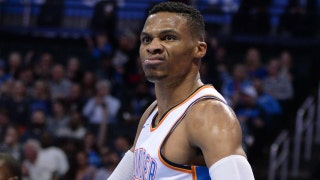 Only 1 player separates Westbrook, Melo & PG13 from being the three least efficient NBA shooters
8 hours ago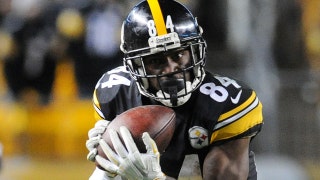 Cris Carter explains why Antonio Brown and other star wide receivers should not be the NFL MVP
8 hours ago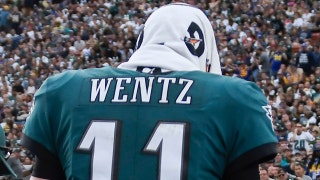 Cris Carter reveals how the Eagles can make it to the Super Bowl without Carson Wentz
9 hours ago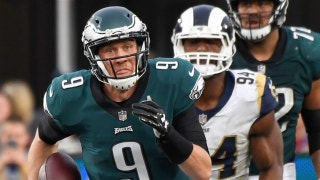 Cris Carter explains why the Eagles aren't necessarily finished if Nick Foles has to start in Philly
1 day ago
More First Things First Videos
»