Dec 13, 2017 at 4:02p ET
Colin Cowherd reveals what Aaron Rodgers' return to the gridiron means for fans and the NFL alike.
Show Transcript
Hide Transcript
– By the way, week 15 of the NFL Aaron Rodgers is back. Let me list, as of this morning, the people. If the season ended today, who would be in the playoffs. I'll just give you one word names Steelers, Cowboys, Russell Wilson, Patriots, Bellichick, Le'Veon Bell, Gronk Big Ben Brady, Rodgers, Brees, Cam Newton, Zeke, Dak, Sean Payton, Saints. These people are all in the playoff race, as of today.
Oh the NFL is great. It's not good, it's great. The last three MVP's are all in the playoff race. All have a chance over the next three weeks we're in week 15 to make the playoffs
Colin, I see empty seats in the stadium. That's because millennials are smarter than their dopey dads and they don't have any interest sitting next to a drunks sometimes in snow blizzards and hail and rain. So they watch it on their laptop or they go to a bar with friends or they watch it with their girlfriend in a community setting. That's why.
The game's so darned good on television kids, millennials, watch it differently than dad did. They're still consuming it. Right now today, the NFL has never had more eyeballs on it's game. Fact. Period. No debate. And here comes Aaron Rodgers. Here comes Aaron Rodgers. Do I think he's going to change the NFC playoff picture? I think he's really interesting I'm happy he's back. I think he makes them viable. I think they've got a real shot.
People say, Colin, the NFL lost Deshaun Watson. I met the kid an hour ago, he hasn't been in two scenes in this movie. What about Carson Wentz? He's only been in four scenes in this movie. Aaron Rodgers is Hanks, Brady's Denzel, Big Ben's, McConaughey Brees is Ryan Gosling. Cowboys Packers, Steelers.
I mean, before the season, for all those of you who say Deshaun Watson and Carson Wentz they're out. The NFL's season is in big trouble. Did you have the Eagles, Texans in the Super Bowl? When I suggested Philadelphia would be good this year, I got hate mail for a month. I suggested that Carson Wentz was good enough to go to the Super Bowl, you mocked me, you crushed me, you dismissed me, you criticized me, you tweeted me.
Here comes Aaron Rodgers. The NFL playoffs are going to have two teams that don't have a ton of stars. the Jags are going to make it and the Vikings are going to make it. And neither is going to make the Super Bowl, although I do think the Vikings get darn close.
Aaron Rodgers coming back isn't saving anything because the NFL doesn't need to be saved. It is the most talked about, most bet, most discussed, most viewed, most consumed, most fantasy football playing league in the history of America. It is our soccer if we were Germany. It is our soccer if we were Portugal.
And here comes Aaron Rodgers and the Packers. And the Cowboys beat the Raiders and here they come. And it's Big Ben verses Brady, not the Jags, in the AFC. Thank you, Aaron Rodgers, for being a grinder, for being all in, for being tough, for overcoming an injury. You're not going to win the Super Bowl, but I can't wait.
More The Herd With Colin Cowherd Videos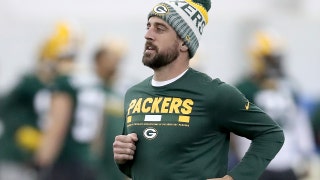 Colin Cowherd reveals what Aaron Rodgers' return to the gridiron means for fans and the NFL alike
2 hours ago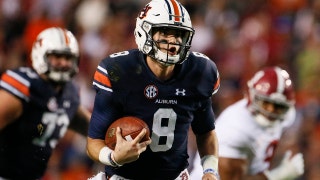 Colin Cowherd reveals the top College Football Bowl games to watch
2 hours ago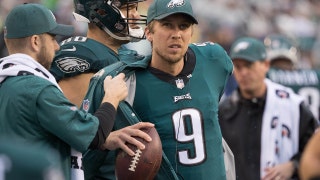 After researching, Colin explains his shift in thinking the Eagles can make the Super Bowl with Nick Foles
2 hours ago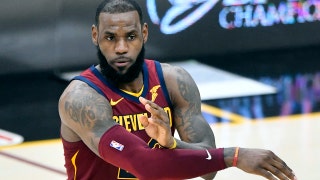 LeBron James sent Kevin Durant and James Harden a message last night
3 hours ago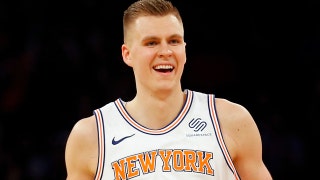 Behind LeBron & Kevin Durant, Colin explains why he would start his franchise with Kristaps Porzingis
4 hours ago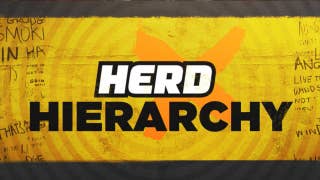 Herd Hierarchy: Colin's Top 10 NFL teams after 2017-18 Week 14
20 hours ago
More The Herd With Colin Cowherd Videos
»