Jan 19, 2018 at 1:38p ET
Alvin Kamara joins Colin Cowherd in studio to talk about the New Orleans Saints losing to the Vikings last weekend in Minnesota.
Show Transcript
Hide Transcript
– Where were you sitting during this, when this play happened?
– I was sit– I was on the bench. I was actually standing up, and I'm looking up at the Jumbotron. And I'm like, OK, I mean, it's 10 seconds. You know, we got the game. And I saw that and it's like, man. It's one of those things, it kind of rips your heart out your chest a little bit.
COLIN COWHERD: Oh, my god.
– I just started– I mean, you know, I just started walking off the field.
COLIN COWHERD: What was the locker room like?
– I mean, we– it's speechless, you know? Because if you– you never in a million years think that with 10 seconds left and, you know, we come back from this deep hole that we dug ourselves in the first half. You know, come all the way back and be able to put ourselves in a position to win, you know, you'll never think that'll happen.
COLIN COWHERD: Was it angry or was it silence?
– It was more silence, you know. It was more silence. I wouldn't say anger. It was just, like, one of those, wow.
– Did Sean Payton say anything?
ALVIN KAMARA: Oh, yeah, he did. You know, he just said he was proud of us, and you know, he loved us. And you know, I mean, it's unfortunate, but you know, it's football.
– How about Marcus Williams, the young defensive back?
ALVIN KAMARA: Mm hm.
– Crushing for him.
ALVIN KAMARA: Yeah, yeah, yeah. He was hurt. He was hurt about it. But you know, I mean, that's the one thing about our team, I think, that makes us different. We all care about each other. So you know, guys were picking him up.
And I went up to him and I– you know, I told him, I was like, it's not your fault, you know. I mean, I told him. I literally– I picked his shoulder pads up. He had his head down. I picked him up, like. And I was like, keep your head up.
I was like, what did you do earlier? He said, I caught a pick. I said, all right, you know what I'm saying, you helped us to get to where we had an opportunity to win the game. You know, so I was like– I mean, it's football. It happens. I was like, move past it.
More The Herd With Colin Cowherd Videos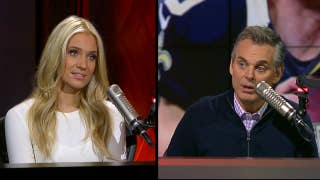 Colin fires back at his harshest twitter critics
Just now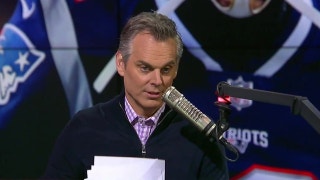 Colin Cowherd has questions about why NFL fans would want to see Blake Bortles instead of Tom Brady in the Super Bowl
15 mins ago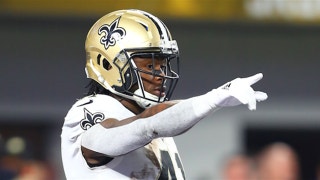 Alvin Kamara reveals what he told Marcus Williams after last week's loss in Minnesota
3 hours ago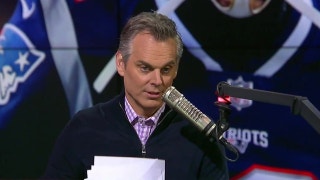 Colin Cowherd has questions about why NFL fans would want to see Blake Bortles instead of Tom Brady in the Super Bowl
4 hours ago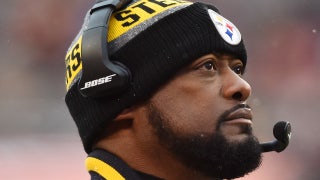 Colin Cowherd reveals why he thinks the Pittsburgh Steelers will be fine
1 day ago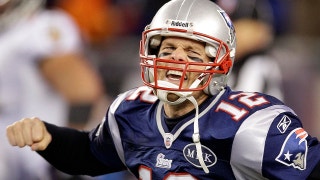 Colin Cowherd outlines 8 reasons why the Patriots' path to the AFC Championship Game has been difficult
1 day ago
More The Herd With Colin Cowherd Videos
»