Jan 19, 2018 at 9:00a ET
Joining Cris Carter, Nick Wright and Jenna Wolfe on First Things First, Minnesota Vikings WR Adam Thielen recalls what it was like to watch Case Keenum's 'unbelieveable' game-winning, 61-yard touchdown pass to Stefon Diggs to beat Drew Brees and the New Orleans Saints.
Show Transcript
Hide Transcript
– Well, I really I couldn't move. I couldn't believe it. I was in shock. I was pretty much in the Saints bench at the time. So they couldn't move, I couldn't move it. It was unbelievable. I still can't even really believe it, but I'm ready to get back on the field again.
– I'm going to follow up with one more about that. When you see it happen, or when the play is drawn up, I imagine it's catch it quick get out of bounds, try to get a field goal. Did you think there was any chance that a touchdown on that play when you guys came out of the huddle?
– No, not when we were coming out of the huddle. You know, Case told us before we lined up he said, hey somebody is going to get a chance here. I'm going to give somebody a chance and make a play, and get out of bounds. And when I saw the ball in the air though, was when I really felt like we had a chance to actually score. Because there was nobody behind Diggs and the way that the safety missed him.
I was just hoping he stayed in bounds and stayed on his feet to score, because it was pretty unbelievable that there was nobody behind him to have that guy's back.
– The one thing that we feel a little bit bad about as fans watching the game, was that we weren't in the locker room to just get a sense of what that celebration felt like. So can you just describe the moments afterwards when you all finally got in there? When the euphoria was just starting to settle in and kind of whirl it's way up.
– Yeah I mean, to put it in perspective I guess, all the work we put in since OTAs training camp, all the practices through the season, all the games in the season to actually have this opportunity. I think it all kind of just came out in the locker room, wow the work is paying off.
You know, the GMs, the coaches, everybody is hugging each other, high-fiving and just saying, what just happened? Because it all happened so fast. We really just kind of were in shock still like I said before, but just the emotions came out. And now to have this opportunity this week, you know, we really got to take advantage of it because what happened last week doesn't mean a thing if we don't take care of business this week.
More First Things First Videos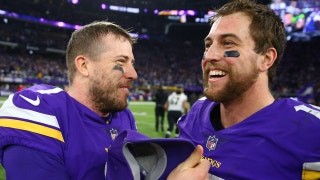 Adam Thielen recalls what it was like to watch Case Keenum's game-winning, 61-yard TD pass to Stefon Diggs
6 hours ago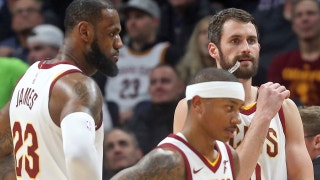 Cavs Collapse: Nick Wright explains why LeBron beating the Warriors could now hinge on Kevin Love
6 hours ago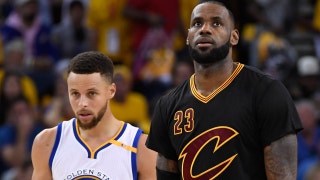 Nick Wright and Cris Carter channel LeBron James and Steph Curry to draft their All-Star squads
7 hours ago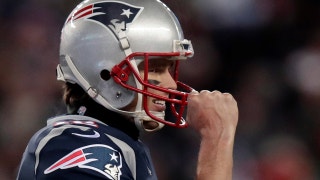 Nick Wright on Vegas' response to Tom Brady's injured hand: 'The Pats in my eyes are still heavy favorites'
8 hours ago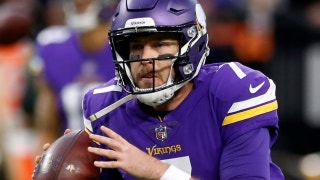 Cris Carter reveals a vital difference between Case Keenum and Nick Foles ahead of Vikings – Eagles
9 hours ago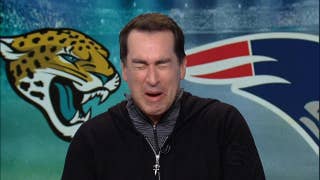 Rob Riggle talks Tom Brady and has a surprisingly emotional response to Blake Bortles' success
1 day ago
More First Things First Videos
»